29 Jul

What is Search Engine Marketing – Key differences between SEM and SEO
What is SEM
Search engine marketing in 2020 mainly refers to the Google's Pay-Per-Click type of advertising. One can easily identify such listing in the first 4 positions of the Google search engine results page.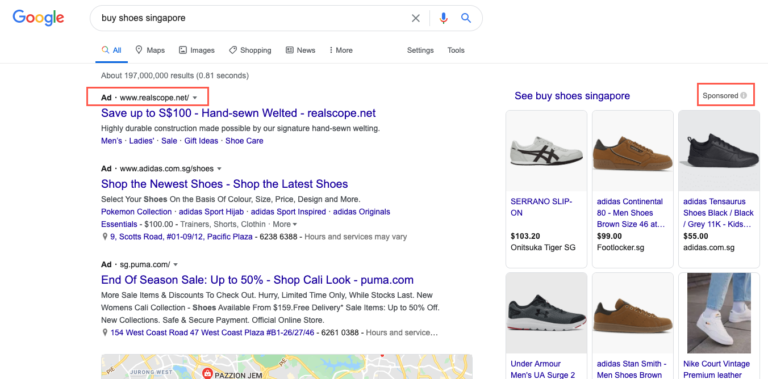 More often than not, digital marketing agencies would usually refer to search ads (top 4 rankings), however in recent years, Google has also created what we call shopping ads.
Key differences between SEM and SEO
One key difference between SEM and SEO is the time to rank on page 1 of Google.
For SEM, all you need is a media budget and a Google ads account to start bidding for a list of keywords. If your bid is high enough, and your ads have been approved by Google, you can easily rank on the top 4 listings within less than 24 hours.
For SEO, there are several factors to rank on page 1 organically by Google.
Similarities
SEO and SEM both co-exist on the same channel – The search channel
Both SEO and SEM are intend based marketing 
Being visible on either SEM or SEO search results helps to boost brand awareness regardless of whether you get any clicks
SEM 
SEM search results (up to 4 paid search results) appear above SEO search results (up to 10 organic search results)
You pay per click
Easy to do projections: average Cost Per Click, etc.
Your ads stop showing the moment your budget runs out for the day
SEO
SEO efforts take a longer time to show results than SEM efforts
You can't just allocate a media budget and start appearing on the top page 
Your listing will always be there 24/7 unless it is overtaken by competitors 
Ranking is influenced by:
Quality and quantity of content
Quality and quantity of external links that are featuring your site
Your onsite website configuration
Website user experience
Etc.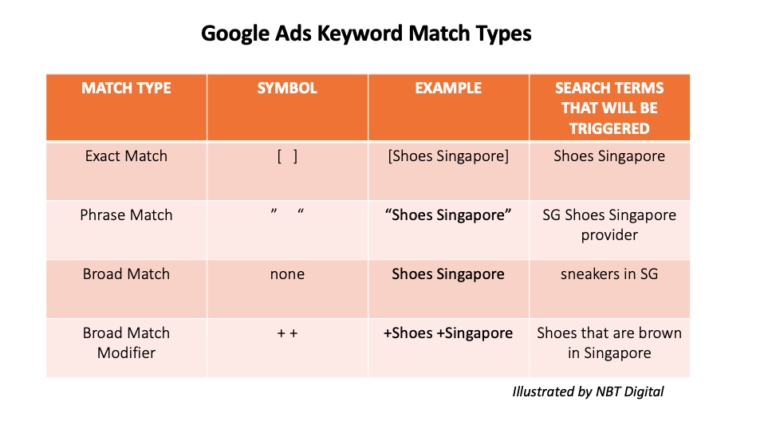 Google Ads interface structure
The Google ads search campaign setup is compartmentalized into 4 to 5 layers; namely:
Account
Campaigns
Ad Groups
Keywords + Ad Texts
Here is a summary of what you can adjust according to Google Ads Help: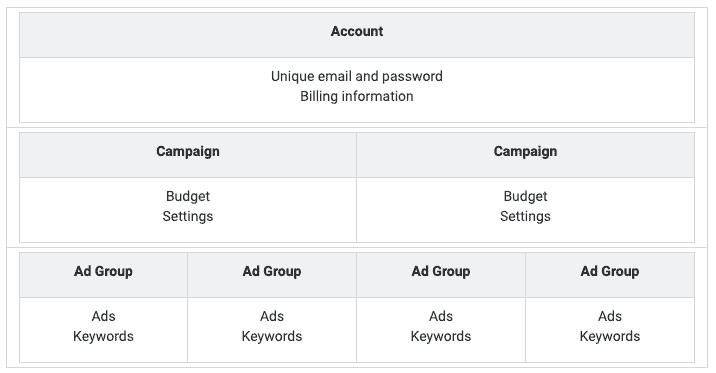 How to succeed in creating a strong SEM campaign
There are few key principles to ensure that your SEM campaign in Singapore succeeds.
1. Target high intend keywords
2. Craft ad copies that speak to your target audience and aim for higher CTR
3. Optimise your landing page to serve your target audience and watch your conversion rates rise
4. Continue to A/B test – never stop testing!
5. Use advanced methods: audience, demographic, ad schedule segmentation